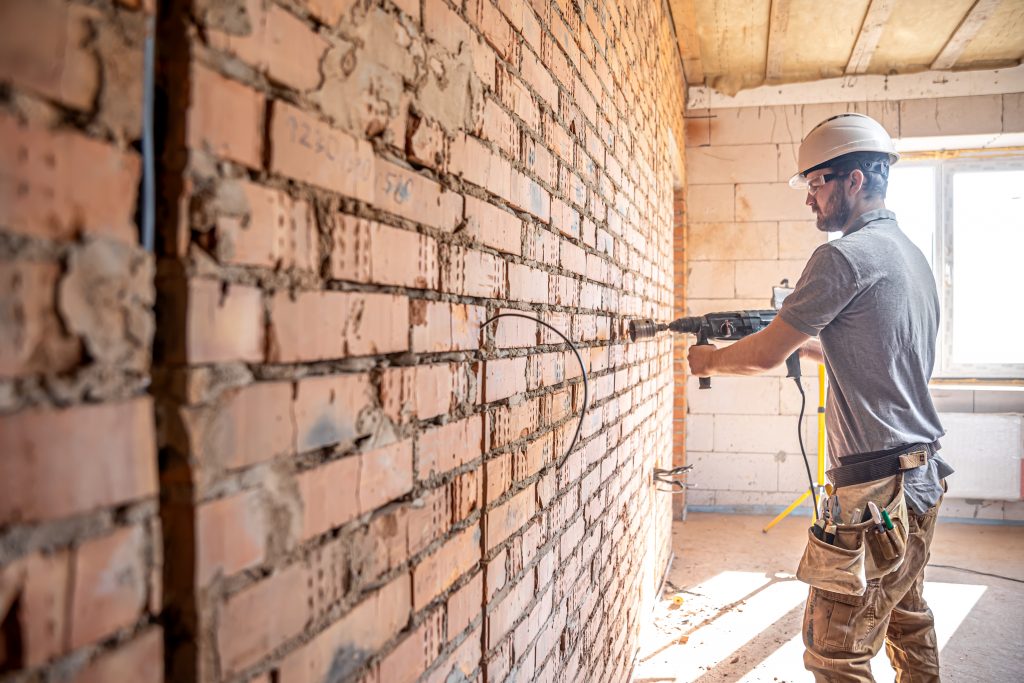 Hacking Contractor & Services:
Renovating a home is a great way to enhance its aesthetics and functionality. One of the most popular renovation techniques in Singapore is hacking down walls. Hacking walls involves tearing down an existing wall to create more space or to change the layout of a room. Here, we'll take a closer look at why people hack down walls for renovation in Singapore, with a particular focus on creating larger spaces and why you need to engage a professional hacking contractor who can provide low cost hacking services.
How to find the best renovation hacking contractor in Singapore
Read on to find out how you can select a high quality, reputable hacking contractor or service in Singapore.
There are a few things to consider when looking for the best renovation hacking contractor in Singapore.
1) Ensure that the hacking contractor you are considering is licensed.
2) Always get a written estimate before agreeing to any work.
3) Experience. You'll want to find a contractor who has the experience with the type of work you need done.
4) Hacking Cost. Which is why we are proud to say that here at NexGlobal Enterprises, we offer low cost affordable, yet high quality hacking works.
By following these tips, you should be able to find the best renovation hacking contractor in Singapore for your needs.
Reasons why people engage a Hacking Contractor in Singapore
Hiring a licensed hacking contractor for your hacking works is mandatory here in Singapore.
One of the main reasons people hack down their walls during renovation is to create larger spaces. This is especially common in smaller homes, where maximizing space is a top priority. By hacking down a wall, homeowners can combine two small rooms into one larger room. This is an effective way to create an open-concept living area, which is highly sought-after in Singapore. The additional space can also be used for storage or to create a dedicated workspace.
Here at NexGlobal Enterprises, we are a professional hacking contractor, offering low cost hacking services for your home, office, commercial, retail space and more. Get a free quote today.
What are the benefits of renovation hacking works?
There are many benefits of renovation hacking including:
1. Increasing the value of your home: If you plan on selling your home in the future, hacking down walls to create more open space, allows you more creativity in designing your home. This can increase its value by making it more appealing to buyers.


2. Personalizing your space: Hacking walls allows you to put your own personal touch on your home, making it truly unique to you and your family.
3. Enhancing functionality: By renovating key areas of your home, you can make it more functional and efficient for your family's needs, such as large walk in wardrobe, hacking down a wall between 2 rooms to combine 2 rooms into 1 large room.
4. Open kitchen concept! A favourite here in Singapore, is to create an open kitchen concept. This can be done by hacking down the walls of the kitchen, to combine it with the living room.


Quality Reinstatement at affordable prices
What are some reasons of hacking works?
Another common reason people hack down their walls is to improve natural light and ventilation. In Singapore, where the weather is hot and humid throughout the year, natural ventilation is essential for a comfortable living environment. Hacking down walls can improve air circulation and bring in more natural light, creating a more pleasant and airy living space.
However, before hacking down a wall, it is important to ensure that it is not a load-bearing wall that provides structural support to the building. Which is why at NexGlobal Enterprises, we have a team of professional hacking contractors who can help you to assess the safety of the wall removal. Our hacking services are low cost to suit your needs. Get a free quote with us today!
Renovation hacking contractors in Singapore are a great way to get the most out of your space. Whether it's structural work or just some clever hacks, our team of hacking contractors here at NexGlobal Enterprises are professionals who can help you make the most of what you have. Plus, with our experience and expertise, we can ensure that your renovation project is executed quickly and efficiently. We too provide low and affordable hacking cost in Singapore, while providing top notch quality services. So if you're looking for a cost-effective way to transform your home, get a quote from us today!